Precautions for use and installation of fire emergency lights
---
1. The fire emergency light is made of industrial plastics and high-brightness bulbs. The color is mainly white. There are two arrows on the surface. The material is not aging, has the characteristics of fast heat dissipation and impact resistance. Fire emergency lights have wall-mounted, portable, and hanging installation methods.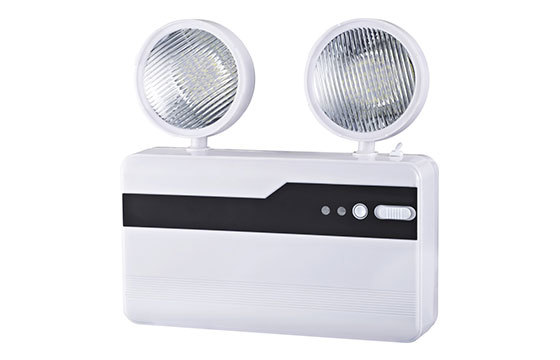 2. Regularly charge and discharge the emergency light. The specific operation is to turn off the control power of the emergency light. At this time, the battery is immediately put into power supply and the emergency light is on. At this time, the emergency light should be controlled by pressing the off and on buttons. Every three months, each discharge guarantees 20 minutes.
3. The emergency lights for evacuation should be set on the wall or ceiling, the safety exit sign should be placed on the top of the exit, and the indicator signs of the evacuation aisle should be set at the evacuation aisle and its corner, on the wall below 1 meter from the ground superior. The distance between the aisle evacuation sign lights should not be greater than 10 meters. Emergency lights and light evacuation signs should be equipped with protective covers made of glass or other flame-retardant materials, and the oxygen index of the protective covers should be above 32.